Wimbledon Spiritualist Church (WSC) was founded in 1913 by Richard Arthur Bush.

WSC is affiliated to United Spiritual Fellowship and a respected and progressive Spiritualist Church.

We are registered for Weddings, Naming Services, Christenings and Funerals.

If you need to speak to a Minister outside the normal hours that the Church is open, you must contact the Minister and book an appointment.

SERVICE TIMES


Sunday (donations)

11:00: Service including address and Clairvoyance. First Sunday of each month: Spiritual Communion;

Tuesday (£2.50+)

19:00: Spiritual Healing

19:00: Crystal healing (by appointment)

19:30: Clairvoyance

Thursday (donations)

10:00 - 12:00: Spiritual Healing
LAD (Life After Death) Promotions presents

SPIRIT-SEEKER SEMINAR

Friday, March 3rd - Monday, March 6th 2017

At Sand Bay Resort, Beach Road, Kewstoke, Weston-super-Mare, Somerset, BS22 9UR

Come and join us for a wonderful spiritual weekend with leading mediums, speakers and tutors. Whether you want to develop mediumship, expand your spiritual philosophy or learn new psychic skills, our interactive workshops have something for everyone from the complete novice to the fully-fledged.

Many topics covered from aliens and the aura, to clairvoyance, healing, psychic art, regression, trance, UFOs… and lots, lots more!

Half board in chalet accommodation from just £150.00 per person,
which includes top entertainment.

To book, phone ☎ 08724 350225 or ☎ 01934 428200 (Promotional code: 030317)

Would like to take advantage of our coach from Wimbledon or Hackbridge Churches for only £40 return? Then please speak to Jackie at either Wimbledon or Hackbridge Churches or phone ☎ 020 8542 2394 or ☎ 078 1806 1063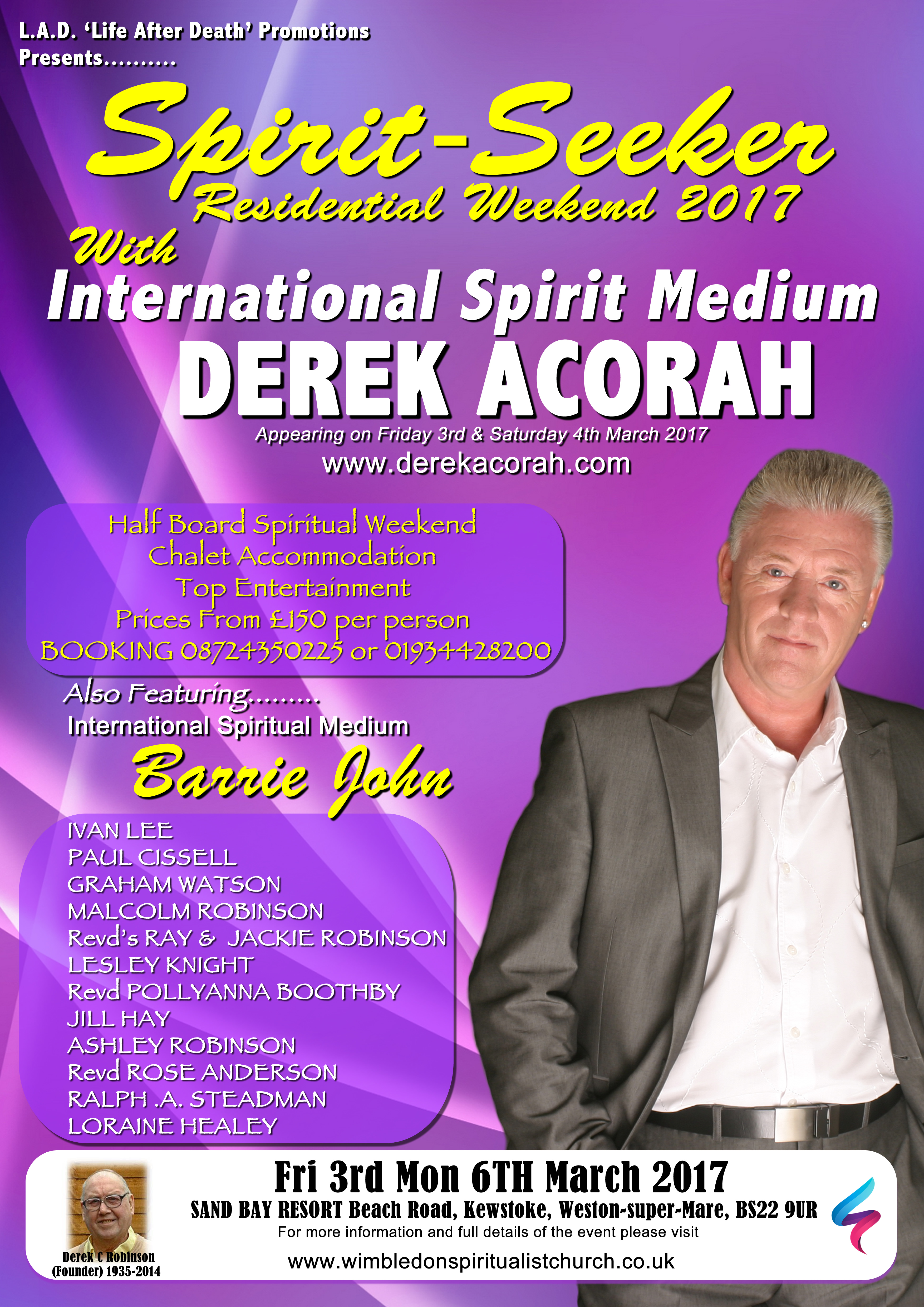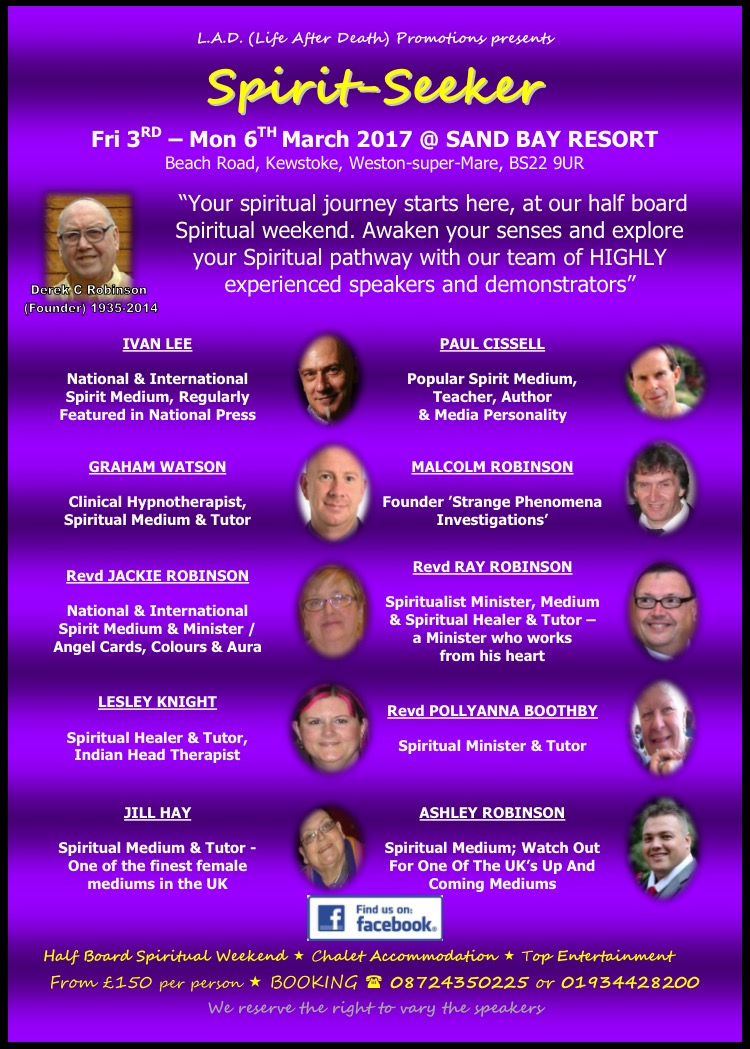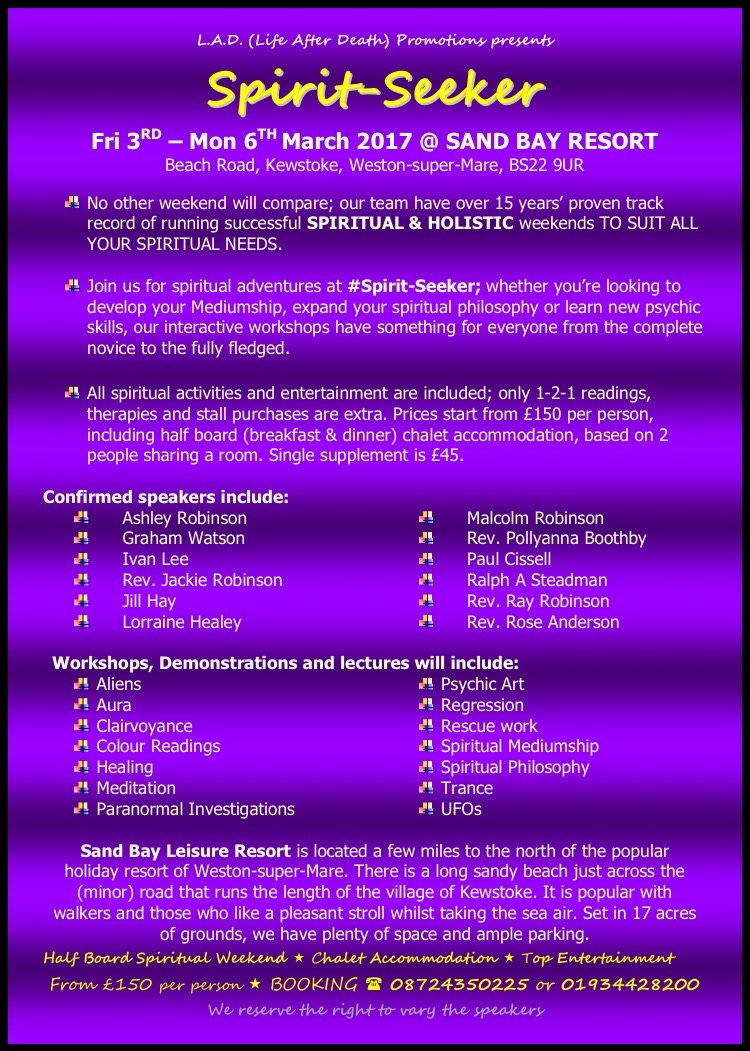 1-2-1s, Private consultations and readings available with:

IVAN LEE, PAUL CISSELL, JACKIE ROBINSON, ASHLEY ROBINSON,

ROSE ANDERSON & MARY DIXIE.

By appointment only please.

They are usually held at Wimbledon Church on Tuesdays, Wednesday and Sundays.

Please call 020 8542 2394 on a Sunday morning between 10:30 - 12:00 or Tuesday evening between 18:30-20:15 to enquire about availability and to make a booking. They range in price according to medium but start from £12 for 20 minutes to £30 for 30 minutes.
Wimbledon Spiritualist Church, November 2015: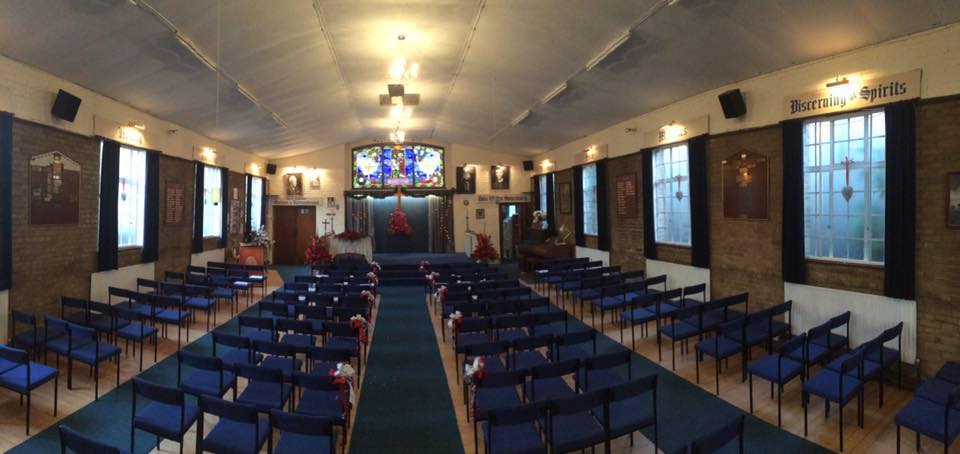 Would you like Absent / Distant Healing for yourself or for someone else?
Would you like your name or that of a loved one to be placed in the Healing Book?
Then please e-mail us, providing the name of the person requiring healing and a brief outline of the condition/illness.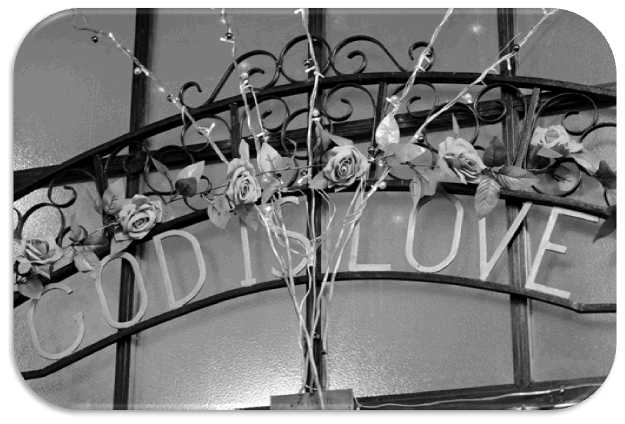 Some other links: United Spiritualists | Ivan Lee | Hackbridge Spiritualist Church | Ramadahn Trust | UK Healers